Hide My Ass started in the business as a leading provider of proxy networks and has recently moved into the Virtual Private Network business. Because we don't recommend using a Proxy for your internet traffic (explained in the VPN Page) the Hide My Ass VPN service is a good investment.
Hide My Ass offers competitive pricing with a 30 day money back guarantee. You can choose between 50 servers in over 27 countries with more than 13,000 IP addresses. They offer several different payment methods and decent customer support. Overall this is a great choice for choosing a Virtual Private Network.
Hide My Ass VPN Offers: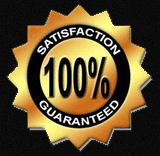 - 50+ servers with 13,000+ IP's in more than 27 countries
- Easy to use software
- Competitive pricing
- Fast speeds with unlimited bandwidth
- 30 day money back guarantee
- Free anonymous email and anonymous search
- 100% Satisfaction Guaranteed
Other top rated VPN services: Strong VPN, Vypr VPN, ibVPN VPN, Overplay VPN, VPN Pro Net, Pure VPN.